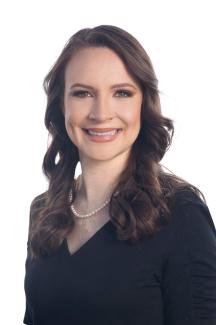 Erica Faircloth
Client Service Associate
Erica Faircloth joined Mint Wealth Management in June 2018 as a client service associate. Her compassion and attention to detail help her excel in her role. Seeing clients pursue their financial goals, and feel less burdened and stressed by financial matters, is the driving force behind the work she does.
Erica graduated from Texas Tech University with a Bachelor of Science Degree in Personal Financial Planning. In 2017, she worked with us as a summer intern, and upon her graduation, we knew we had to add her to our team full-time. Her ability to work in a team environment, and ability to be open-minded, makes her an excellent fit within Mint Wealth Management.
Erica lives in Houston, Texas with her Fiancé, Cole Phillips, and cat, Nova. She loves spending quality time with her family and friends, and enjoys going out with them to eat. She is always excited to experience new things, and enjoys a wide variety of activities including (but certainly not limited to) music, hiking, puzzles, and traveling.